Are you a vegan or simply looking for a healthy snack option that is delicious and easy to prepare?
Try making Jack fingers at home, a complete vegan appetizer that has a crunchy texture and a soft inside. This appetizer is perfect for a game night while you enjoy it with your friends and family.
It can be prepared in just 30 minutes. Plus, it's super easy to make, and there's nothing that can go wrong while making this recipe!
The best part about this recipe is that you can use BeeNatural Tender Jackfruit chunks, which is a healthy and sustainable alternative to fish. This recipe uses a coating made of panko breadcrumbs, eggs, all-purpose flour, parmesan cheese, and mayonnaise to coat the fillets, which are then baked to perfection.
Jack Fingers are best enjoyed with mayonnaise and tartare sauce, making them a perfect appetizer for any occasion.
Ingredients for making vegan Jackfruit Chunks – Fingers Recipe
1 can of Bee Natural Tender Jackfruit
1 1/2 cups panko breadcrumbs
Salt, as required
2 tablespoons all-purpose flour
1 tablespoon mayonnaise
2 lemon wedges
2 tablespoons refined oil
2 tablespoons parmesan cheese (optional)
1 teaspoon black pepper
1 egg
1 tartare sauce, as required (optional)
Parsley, as required
Instructions for cooking
Blanch the Bee Natural Tender Jackfruit: Thoroughly rinse the jackfruit chunks in cold water to wash off excess saltiness. Then immerse it in boiling hot water for a minute and mince it like minced meat or ground it in a grinder. Then hand rolls them into desired finger or fillet shapes.
Roast breadcrumbs: Preheat the oven to 180 degrees Celsius. Spread breadcrumbs on a baking tray with cooking oil spray on it. Roast them until golden for 3-4 minutes. Transfer these golden breadcrumbs into a bowl and add parmesan (optional) cheese, salt, and black pepper to taste. Mix well and keep aside.
Prepare the batter for coating: Increase the oven temperature to 220 degrees Celsius. Spray another baking tray with cooking oil. Then, take a bowl and mix egg, mayonnaise, all-purpose flour, salt, and pepper to prepare the batter.
Coat the fingers in batter and bake: Dip the fingers into the batter and pick them up with tongs, then toss them in the breadcrumbs to coat them properly. Transfer to the greased baking tray and spray with a little refined oil. Place the tray in the preheated oven and bake for 12 minutes or until crispy on the outside
Serve the Jack fingers with tartare sauce and garnish with lemon wedges and chopped parsley.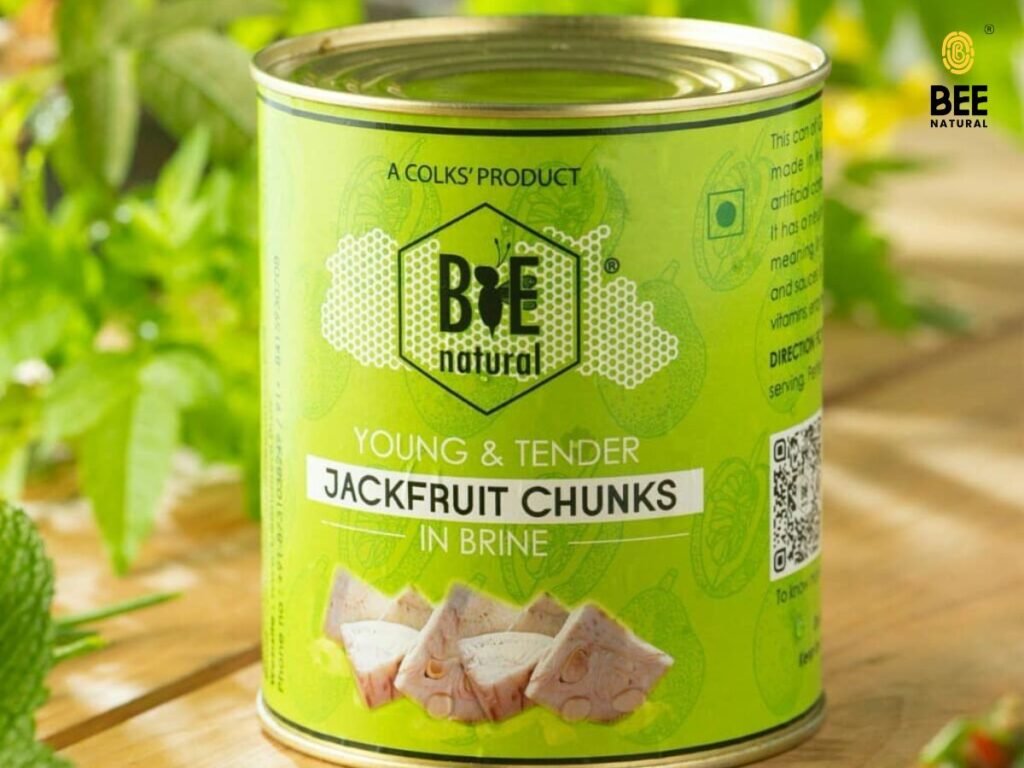 Tips while cooking with Jack fingers
You can also grill or fry the Jack fingers instead of baking them.
Before cooking, you can marinate the jackfruit with lemon juice and ginger-garlic paste to increase the flavor of this dish.
In conclusion, Jack Fingers are a delicious and healthy appetizer that is easy to make at home. You can enjoy this vegan snack with your friends and family at any gathering and it will surely impress everyone! So, go ahead and try this recipe today and let us know how it turned out for you!