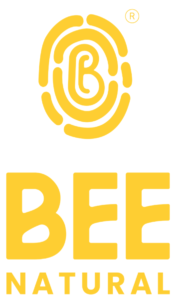 Who We Are
BEE Natural is a farmer's product that was launched with the mission to provide both producers and their products with the identity they deserve.
BEE Natural is an expression of the people of the Himalayan ecosystem, particularly the farming community. Where agriculture has always played a vital role in the region's tribal communities and their products have earned a name. Ensuring that the producers get their due recognition.
Our Identity
Our Aim
BEE Natural brand aims to promote these products and educate our consumers about the origins of our products and the people behind it
100% Natural
Our products are tested at the source and after processing, to ensure that only the best reaches you.
A trademark of Regional Identity & Farmer Traceability
Traceability
To build recognition and traceability in the premium markets, both National and International. The brand is a testament to the unceasing efforts and skills of the producers.
Sustainability
BEE Natural champions the indigenous habitat and works to provide sustainable livelihoods to the farmers of Meghalaya.
Our Founders
RK Vijay Byrsat
Founder | Managing Director
Mr. RK Vijay Byrsat is the Founder and Managing Director of BEE Natural, a Brand of COLKS (Centre of Learning, Knowledge and Services). He received the SIAL Paris Global Innovation Award for the BEE Natural brand in the year 2019, as the Most Innovative Product for "Regional Identity and Farmer Traceability".
He also is the winner of the North Eastern Young Hero Entrepreneur's Award 2020. He oversees the marketing, brand building, and financial linkages of BEE Natural, while simultaneously networking with our farmers.

Eunice Patton
Co – Founder | Director
Ms. Eunice Patton has dedicated the last 5 years as the Co-Founder and Director of BEE Natural, a COLKS' Brand of products. Holding 12 years of experience pursuing a career in Media, at Disney Production, Mumbai after completing her Master's Degree in Mass Communications from Jamia Millia Islamia, New Delhi. She oversees the overall administration and monitoring aspects of the brand.